Published on
OneRecruit v2.0.16 – Talent pool
Authors

Name

OneRecruit

Twitter
We just updated OneRecruit to include talent pools.
Not all job positions have an expiration date, and in the case of unsolicited applications you may want a separate job posting for these or several in for each category or even per location.
Talent pools can also be used to store profiles of candidates  in one place as an online searchable database.
Talent pools are usually created when:
There is a surplus of candidates that meet the requirements of the position
Candidate apply for a position although they may not be suitable for that position they would be an ideal candidate for another
We would love your feedback to improve OneRecruit.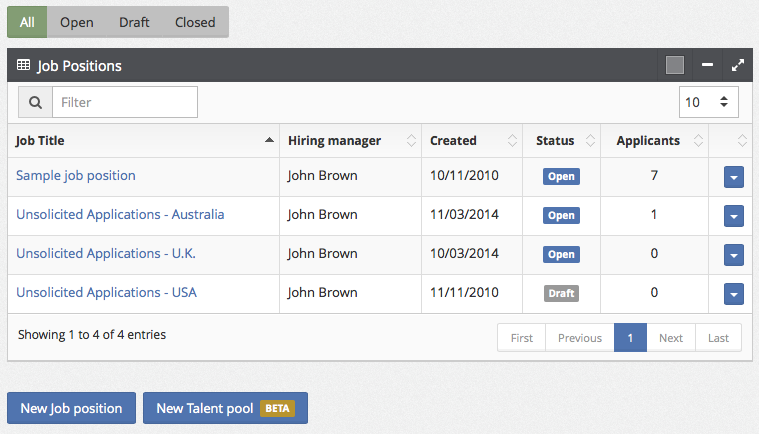 Talent pool